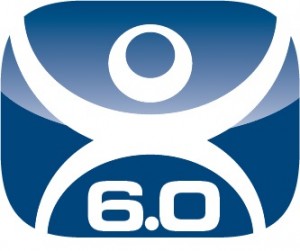 Every Friday, we dedicate this space to sharing solutions for some of the most frequently asked questions posed to our ThinManager Technical Support team.  This weekly feature will help educate ThinManager users and provide them with answers to questions they may have about licenses, installation, integration, deployment, upgrades, maintenance, and daily operation.  Great technical support is an essential part of the ThinManager platform, and we are constantly striving to make your environment as productive and efficient as possible.
Q- We recently upgraded to ThinManager 6.0 and I have 2 Arista 7824-ACP bricks that share a mouse and a keyboard.  Since the upgrade I cannot get them to share the keyboard and mouse.  Prior to the upgrade the firmware rev was 5.0 .  Now in the firmware window it says default and underneath it is "will run 6".  Can you please tell me what I need to do to make this work?
A – Try removing the modules, rebooting the thin clients, then re-adding the modules, making sure the IP addressing is correct.  It works on a fresh configuration. The upgrade may not have upgraded the module correctly.   You can find more information at:
http://www.thinmanager.com/technotes/01_Intro/Manual60/TM6_Chapter18_Multiple%20Monitors.pdf
-TM
__________________
Q – I was just curious as to whether or not there was 64 bit support on ThinManager 4.0.
A – There is not a 64-bit version of ThinManager 4.0, but the 32-bit version will run on x64 operating systems.
-TM
______________________
Q – I am having an issue with a thin client.  It will randomly "restart/reboot" several times before staying on but no display clients will connect.  It just shows a blue screen with thinmanager logo in bottom right.  It is an older thin client than what we normally use, but shouldn't it still work?
A – If you are using ThinManager 6.0 the thin client is probably set to use Package 6.  If so, try it as Package 5 as some older units can't handle Package 6.  Our new firmware release allows thin clients running both package 5 and package 6 to operate within a 6.0 environment.  For more information, please review the following:
http://www.thinmanager.com/technotes/12_Misc/Packages.pdf
-TM
______________________