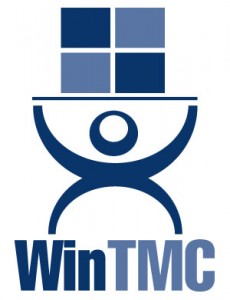 Imagine having the power to turn a PC work station into an easy to manage secure terminal in any industrial situation. Now imagine that work station being a simple and reliable system with increased functionality paired with decreased ownership cost. Your imagination is here.
With WinTMC, ThinManager provides a complete solution for organizations that need to use PCs as part of their terminal server network. For many network administrators, WinTMC may be the missing piece to help their network be more cost effective, productive and easier to manage.
Having the versatile ThinManager functions such as SmartSession, MultiSession, AppLink, Instant Failover, TermSecure and MultiMonitor, available on your Windows PC, makes Win TMC an easy choice for many network administrators. You will now have more options when managing, configuring and designing your entire Terminal Server Network, at a fraction of the cost.
As network administrators know, management and configuration of PCs can be the most significant cost in determining your network's Total Cost of Ownership. The lower cost of WinTMC can be contributed to the fact that it allows you to manage your PCs and host applications on Terminal Servers for both thin clients and PCs. So, not only can you centrally configure WinTMC using ThinManager, but you can also manage the PC directly from ThinManager. How easy is that? Network Administrators can also use ThinManager's shadowing capability to remotely view and control the PC's desktop even when the user does not have an active terminal server session.
Another benefit is that WinTMC can also be configured to act just like a ThinManager Ready Thin Client – ideal for gradually moving from PCs to dedicated ThinManager Ready Thin Clients. Providing flexibility in your IT budget to invest in new Thin Client hardware when it's best for you is paramount in our design. You don't have to compromise on your budget or on your hardware.  Many of our customers have enjoyed the ease and low cost benefits of migrating their networks on their time schedule.
Preparing to run WinTMC is not complicated.  First, you install the software, which can either be downloaded off the web or installed off a disk.  Next is to run the software and tell it where to find ThinManager.  You can create the terminals during this step, or you can pre-create them before the install.  This insures all that is needed is simply assigning terminals from the list already created.  Configuring ThinManager is as easy as a right click and adding a new terminal. The Wizard takes you through the rest of the steps.
Running WinTMC on your PCs in conjunction with dedicated ThinManager Ready hardware provides a complete Terminal Server Network solution. ThinManager allows you to centralize the configuration and management of your entire Terminal Server Network in a single software product, even providing management of your Terminal Servers. Ease of use, decreased cost, increased flexibility, security and COMP Support make the addition of WinTMC an obvious choice for improving efficiency while lowering operating costs.  Adding to peace of mind is the failover option.  If the server goes down, ThinManager automatically shifts to the next server.  No time, or money is lost. If a company were running a standard Microsoft RDP Client, they would have to configure each reconnection manually on each PC, adding to down time and cost. When it comes to the question of comprehensive Terminal Server Network solutions, ThinManager has the answer.