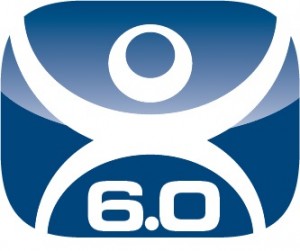 Every Friday, we dedicate this space to sharing solutions for some of the most frequently asked questions posed to our ThinManager Technical Support team.  This weekly feature will help educate ThinManager users and provide them with answers to questions they may have about licenses, installation, integration, deployment, upgrades, maintenance, and daily operation.  Great technical support is an essential part of the ThinManager platform, and we are constantly striving to make your environment as productive and efficient as possible.
Q-  Is Microsoft Windows Server 2008 is supported on ThinManager version 5.0?  We are having a connection issue where the thin client will not connect to the Remote Desktop Host (Terminal Server). We have tested normal RDP sessions with the users and they connect fine. We get the error message "could not start session on server XXXXX. An error occurred on the connection to the server", when trying to establish a connection through ThinManager. 
A – ThinManager and thin clients work with Windows Server 2008 and 2008 R2. They do take some additional configuration compared to Windows 2003.  Microsoft has configured Windows Server 2008 to connect to a desktop by default, but you can't run an initial program unless you allow it.
 This doesn't affect terminals connecting to ThinManager to get their configuration, but it prevents a thin client that is using AppLink to run a single app from connecting to the server. This sounds like the issue you mentions.
Page 10 & 11 explain how to allow individual programs, tightening it down further.
-TM
__________________
Q- We have encountered an issue while upgrading from ThinManager 5.0 to ThinManager Platform 6.   The thin clients are not talking to the Terminal Servers?  Is
this a "package" issue?  We had no problems completing this in our test environment.  Any ideas?
A – The first thing you should do is make sure that you have the most up to date firmware patches installed on your clients . Then make sure your ThinServer has been updated to 6.0.  This is usually a sync issue.  Simply unsync, stop ThinServer, and reinstall.  With everything upgraded your communication problem will be eliminated.
-TM
__________________
Q- If a terminal is configured with the sound module, does that mean that audio out is permitted/enabled?
A – Yes it is.  No additional steps should be required
-TM
__________________