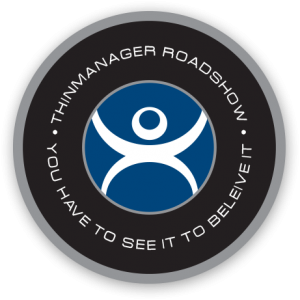 We've added even more dates to the ThinManager Relevance Roadshow!
This presentation is a two hour demonstration of the new features in ThinManager 7 and Relevance, the new mobile platform for the "Factory of the Future".
Jan 19 – Charlotte, NC
Jan 20 – Charleston, SC
Jan 21 – Macon, GA
Jan 22 – Atlanta, GA
Jan 26 – Knoxville, TN
Jan 27 – Memphis, TN
Jan 28 – Birmingham, AL
Jan 29 – Jackson, MS
Jan 30 – Mobile, AL

Feb 9 – Sacramento, CA
Feb 10 – Pleasanton, CA
Feb 11 – Modesto, CA
Feb 12 – Bakersfield, CA
Feb 13 – Los Angeles, CA
Feb 16 – Irvine, CA
Feb 17 – Riverside, CA
Feb 18 – San Diego, CA
Feb 19 – Las Vegas, NV
Feb 20 – Phoenix, AZ
Mar 2 – New Orleans, LA
Mar 3 – Baton Rouge, LA
Mar 4 – Houston, TX
Mar 5 – San Antonio, TX
Mar 6 – Austin, TX
Mar 9 – Fort Worth, TX
Mar 10 – Dallas, TX
Mar 11 – Oklahoma City, OK
Mar 12 – Kansas City, MO
Mar 13 – St. Louis, MO
This FREE presentation covers real-world plant floor pain points and shows you how ThinManager and Relevance can reduce maintenance and downtime as well as provide powerful features that make your facility more safe, secure and productive.
Join ACP to see how ThinManager saves you time and money, and how it is positioned to change the face of mobility in manufacturing. Complimentary lunch is included.
Please review the dates and locations on this page to register for the free event in your area. Simply click the link with the location you wish to attend to register. We look forward to showing you the Factory of the Future!