Over the next month, we will be spotlighting some of the new features being introduced with the release of ThinManager 6.0, as well as improvements to existing features. With so many additions and advancements to our thin client management platform over the last year, we felt it was important to give you a detailed look at what ThinManager 6.0 brings to the table:
The Little Things
My grandmother was fond of the expression "the devil is in the details".  Over the years I have heard that same expression used over and over again in many different forms, but it always means the same thing.  Most ideas have value, but it is the execution of each part of the idea that is the difference between success and failure.  After all, anyone can have an amazing idea, but implementation of that idea into a form that is easy to understand and use is what makes it accessible and approachable by the masses.  If it only makes sense to you, then even your best idea is of very little value to the person standing next to you.
It is with this old axiom in mind that ACP continues to improve its ThinManager ready thin client management software platform by paying attention to the little things, as opposed to paying them lip service.  In a world where every software developer claims to have "the next great idea", ThinManager chooses to make sure their product is easy to use and efficient for a wide variety of end users.  So rather than taking up this space discussing more revolutionary changes and upgrades, I wanted to point out some of the little things that make ThinManager a complete, user friendly platform.
TERMINAL DESCRIPTION FIELD – For most IT people, it is simple to look at a large network directory and know where each listed piece of hardware is located and what its function is.  But for an engineer or operator on the floor in a facility, chances are they have no way to differentiate between all of the listings.  So ThinManager has made it easy for everyone who accesses the network to be able to find specific terminals and users by allowing for individual names and descriptions to be input into the network tree…eliminating the guesswork from what should always be an easy process.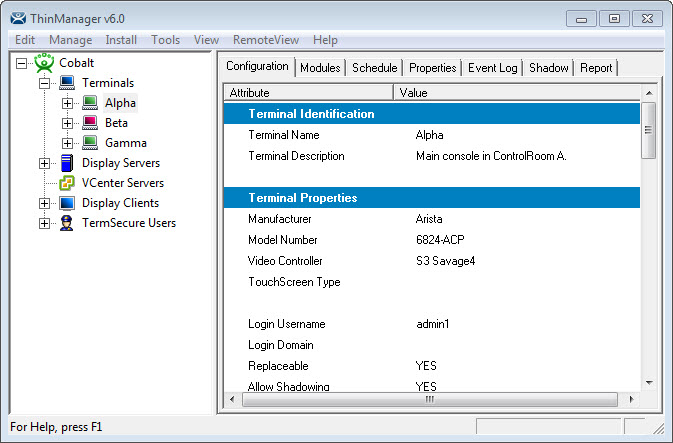 (Terminal Description Field allows everyone the ability to know where their network clients are located throughout their facility)
IP ASSIGNMENT TAB – In a standard DHCP network, your server will assign users an IP address based on a sequential numbering system.  But if you are using ThinManager PXE Server to provide IP addresses to PXE clients, then you can open the Terminal Configuration Wizard and assign a static IP reservation to the terminal as easily as navigating to the Terminal Hardware page and selecting the Edit button. This opens the Edit Terminal ID page that has the MAC identifier automatically entered.  ThinManager takes out both the guesswork and randomness from the process of tracking random IPs.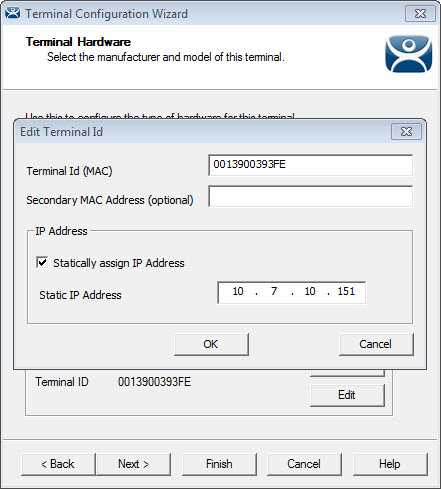 (IP Assignment Tab allows for a static IP to be assigned to a specific terminal)
ThinManager is a product that has been developed and deployed for more than 13 years to hundreds of clients, each with specific needs.  The items listed above are nothing more than the result of listening to our clients and understanding that my grandmother really did know what she was talking about.
For more information about ThinManager, please visit: http://www.thinmanager.com/