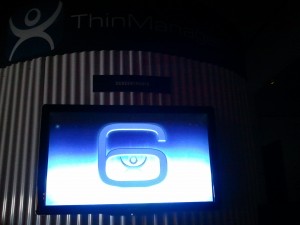 From the moment the music started and the partition wall was removed in a backlit shroud of darkness, attendees of the ThinManager 6.0 Launch Event started thinking that this was not going to be a typical expo event.  Less than 10 minutes later as the lights came up on a large room filled with rocket shaped display booths and more technology than they could shake a stick at, that feeling was confirmed.
Immediately following, Matt Crandell, CEO of Automation Control Products, took to the stage and clearly conveyed the magnitude of this event to a packed house.  There would be no product pitch or chest thumping because the ThinManager platform could stand alone without a need for bells and whistles.  There would be no "dead time" or aimless wandering because there was something for everyone regardless of the time of day.  And most importantly, there would be ample opportunity for everyone to experience a true interactive environment.  "The best way to explain the product is to put it in people's hands and let them experience it for themselves," said Crandell.
Over the next three days, that is exactly what ACP did.  With the help of a dedicated team of professionals, hundreds of industry experts were afforded the opportunity to see ThinManager in action, to use it, and most importantly, to receive training and certification.  And when attendees were not immersed in a training environment, there was an entire Expo available to them to view partner products, discuss practical application of the products, and to network with other industry leaders.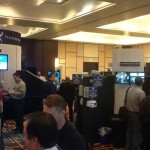 With representatives from hardware manufacturers such as Advantech, Arista, Contec, and Strongarm as well as HMI providers such as Rockwell and Wonderware/ Invensys, every aspect of the automation control solutions industry was well represented.  In addition, there were a multitude of vertical presentations from different company representatives who had deployed ThinManager in a broad cross section of industries and wanted to let everyone know how they were able to lower costs while increasing productivity and limiting downtime.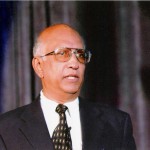 Perhaps the highlight of the entire event was the Keynote address given by Jim Pinto, the godfather of the HMI and PLC integration industry.  Speaking to a full house, Mr. Pinto espoused upon the importance of innovation and the need to continue progressing to keep pace with an ever changing marketplace. "The large automation companies are developing mostly extensions of old stuff, reincarnations of tired concepts that can't generate real growth and just won't cut it much longer. They are too conservative to do much beyond short-term extrapolations," said Pinto.  These were bold words to be spoken aloud in a room filled with industry experts.  Yet he continued on without hesitation, constantly driving home the idea that true innovation cannot be achieved without moving forward.  There was a sense that his words were more honest assessment than radical ideology, and there was no doubt that he was there to make sure everyone realized that ThinManager was on the forefront of companies leading the way for a new generation of industrial management software.
After three days of automation industry immersion, countless hours of expert training, and dozens of presentations, it would seem that Mr. Pinto was correct, and his statements applied equally to the ThinManager 6.0 Launch Event as much as it did to the newest version of their centralized management solution.  They found a way to take something like a "technology expo" that has been done hundreds of times by hundreds of other companies, and turn it into something more…something that exceeded expectations. It would seem that they made their point, and people are listening.
Pictures, Videos, and PowerPoint Presentations will be posted to the site and distributed via social media.  For more information please visit:  
https://www.facebook.com/ThinManager
https://twitter.com/#!/ThinManager
http://www.linkedin.com/company/automation-control-products
http://www.youtube.com/user/ThinManagerTV