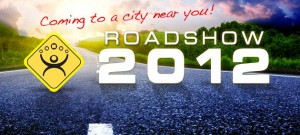 This summer, representatives from ACP will once again embark on what has become a time-honored tradition – The ThinManager Roadshow.  For more than twelve years,ACP has been traveling across North America spreading the gospel of ThinManager everywhere they can and by any means necessary.  It is a somewhat outdated concept in a modern world filled with industry specific expos and online demonstrations, but to the people at ACP, it is just another thing that helps to differentiate them from the pack.
Back in 2000, there were two things that were obvious to ACP.  First, they knew they had developed an essential software platform that should be in factories and facilities from coast to coast.  Second, and more importantly, they knew that ThinManager was a product that people had to see to believe.  After all, it is one thing to tell someone you have the next great product, but it is an entirely different thing when explaining to people that they need to buy the next great product without having ever seen it in action.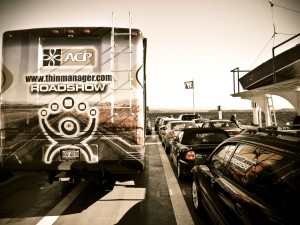 It became clear that a new approach was needed if they were going to find a way to get ThinManager into the spotlight.  With trade shows rapidly going the way of the dinosaur, everyone realized that the best way to get customers to see what ThinManager could do, was to bring it to their doorstep.  It was the reality of that situation which made the ThinManager Roadshow the next logical step in the progression of ACP.
After engineering the best presentation possible, the next issue was getting people up to speed on the evolution of the technology that they were using.  Before 2000, most businesses were operating on networked PC's without much centralization.  With the release of Microsoft Terminal Services, there was a whole new world of network architecture available to industrial consumers.  The question for ACP was how to sell a product built to work with Terminal Services, when most people still hadn't moved to modern network architecture?  The answer was simple…provide training.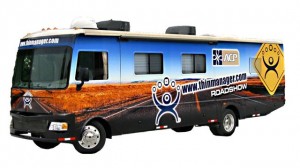 Rather than just going door-to-door with a box of product under their arm like an encyclopedia salesperson, ACP created an interactive environment in which to educate their customers by walking them through a hands-on implementation of ThinManager on a Terminal Services network to show how ThinManager would streamline operations and increase the efficiency of their facilities.  This approach proved to be the right recipe for success as the footprint of ThinManager within the industrial manufacturing sector began to rapidly grow.
While evolution has taken hold of the Roadshow, the passion for the ThinManager platform remains as strong as it has always been.  Even as I write this, preparations are being completed for the 2012 North America Roadshow and training while another ThinManager Roadshow is making its way across the UK in support of ThinManager as a global brand.  There are a number of easier methods that ACP could use to show the ThinManager Platform and offer training to their customers, but that just wouldn't be their style.  No matter how much they would like to relax and enjoy a summer vacation, they never forget that "You've got to see it to believe it."
For more information about 2012 ThinManager Roadshow dates and locations please visit: http://www.thinmanager.com/events/index.php