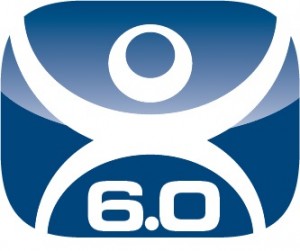 Every Friday, we dedicate this space to sharing Technical Support emails we have recently received.  Our hope is that this weekly feature will help to educate other ThinManager users and provide them with answers to questions they may have about licenses, installation, integration, deployment, upgrades, maintenance, and daily operation.  Great Technical Support is an essential part of any software product, and we are constantly striving to make your environment as productive and efficient as possible.
Hello,
Is the ThinManager Mobile for Android and Windows Phone 7 coming soon ?
–Deepack S.
Deepack,
We are working on developing the mobile application for other devices but currently offer the following mobile options in the Apple App Store:
ThinManager Mobile (v1.4.1) http://itunes.apple.com/us/app/thinmanager/id419214021?mt=8
ThinManager iTMC (v1.1)  http://itunes.apple.com/us/app/itmc/id517350971?mt=8
-TM
___________________________
ThinManager,
We are running a redundant system and just complete setting up the iPad connection.  In order to get this to work had to upgrade our secondary server to version 6 and I used a demo license.  Now that the system is proven to be stable I would like to move some production clients on to the one that has Version 6 on it.  Can I relicense it with our license and still be able to upgrade our primary server later?  The issue is the Demo Software disclaimer and this will disrupt production clients.
–Richard A.
Richard,
Your license is eligible to upgrade to ThinManager 6 on both computers. The install ID changes when you upgrade so you need to reactivate your license
You can't run both TM5 and TM6 in a synchronized system. You need to un-sync before upgrading the one.  If they are un-synched the TM5 system will continue to run as is. Its license will stay valid.  The upgraded system needs its license reactivated. You can reactivate the copy on the TM6 server with its new Install ID, leaving the remaining TM5 one the same as it is/was.  Apply the new license to the TM6 computer. It will now have a valid license. DON'T SYNCH THEM.
When you are ready to upgrade your TM5 computer to TM6 you can at will, synchronize, and re-activate with the now new installation ID from the second computer.
-TM
______________
Hello,
I have downloaded the ThinManager 6 to try on our redundant servers.  I have everything set up, with the ThinManager running on both the primary and back up server, and configured a thin client from the primary server.
The issue I'm faced with is that when AppLink is specified, as soon as the thin client boots logs into the server with its login/pw, it automatically logs off.  I can see under the Users tab in Task Manager on the server that the client is indeed logging in and then it logs off regardless of the primary or back up server.  Also, the logging in/out activity is documented under the ThinManager event log tab.  When I don't have AppLink enabled, thin client logs on and is fine.
I thought it may have been a permissions issue so I've tested the AppLink with Internet Explorer, same issue of logging in and out with the thin client.  However when I don't have AppLink and the thin client logs into the server, I can manually start Internet Explorer (meaning that it shouldn't be a permissions problem).
Any suggestions?
Thanks,
-William C.
William,
Microsoft won't let you run a specific program on a 2008 server. By default you are limited to a desktop.
-TM
_____________
Dear support members,
I am using ThinManger 6.0 with a demo code.
Here is my configuration:
ThinManger Server:
Thinmanager is installed on windows xp sp3.
I created an administrative user which launches the service.
DNS is configured
Display server:
The terminal server is a VM XP SP3.
I created an administrative user with the same password as the Thinmanger server.
I can reach this machine with a windows rdp client.
Both ThinManager and Display server are not member of an active directory.
I tried to fill the field domain with the name of the machine, but keep getting the following error meassage: "WTSAPI32.dll connection failed."
Any ideas?
–David B.
David,
1) The WTSAPI32.dll Failed message means that the ThinServer service can't talk to the terminal server yet. It doesn't mean a terminal can't connect and run, you just can't get the Users, Sessions, and Processes used in SmartSession load balancing.
Workstations like XP have a different security system than Servers and there are a few settings that need to be changed. It sounds like you've done several but I think you're missing a DCOM configuration change or UAC setting change.
Look at these Tech Notes and make sure you've got the settings changed:
http://www.thinmanager.com/technotes/13_Errors/DCOM_Issues.pdf
http://www.thinmanager.com/technotes/13_Errors/XP_DCOM_Issues.pdf
http://www.thinmanager.com/technotes/13_Errors/RemoteConnectionTrouble.pdf
2) If you are using DNS you need to use the Microsoft name for the server and not the IP address in the Terminal Server Name Field.
-TM
_________________